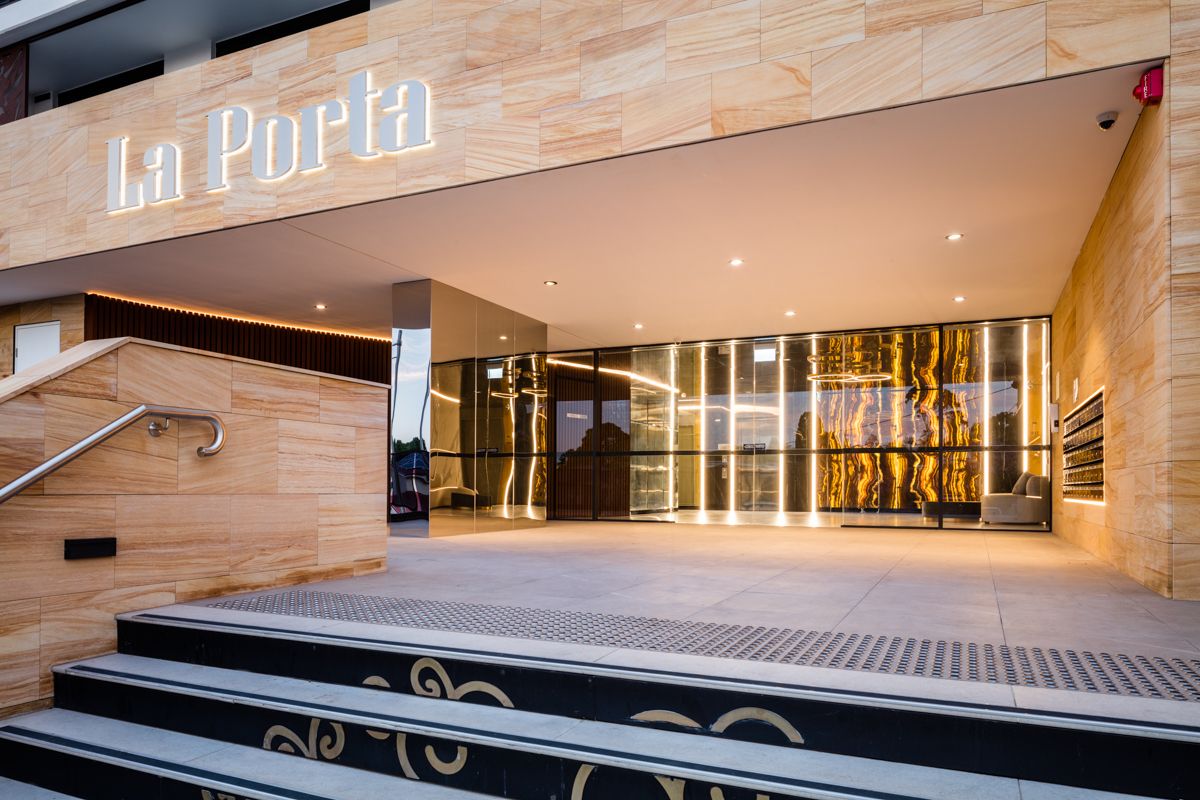 The beginning of this year saw a momentous milestone for FORTE Group with the settlement success of La Porta.
We are proud to present to you the La Porta in Ryde, and welcoming the 1st homeowner settling on 29th Jan2020.  Congratulations on your New Home!
La Porta takes everything we love about nature and combines it with the very best of modern living. A sense of harmonious natural space, outdoor living, and large windows greet you as you enter.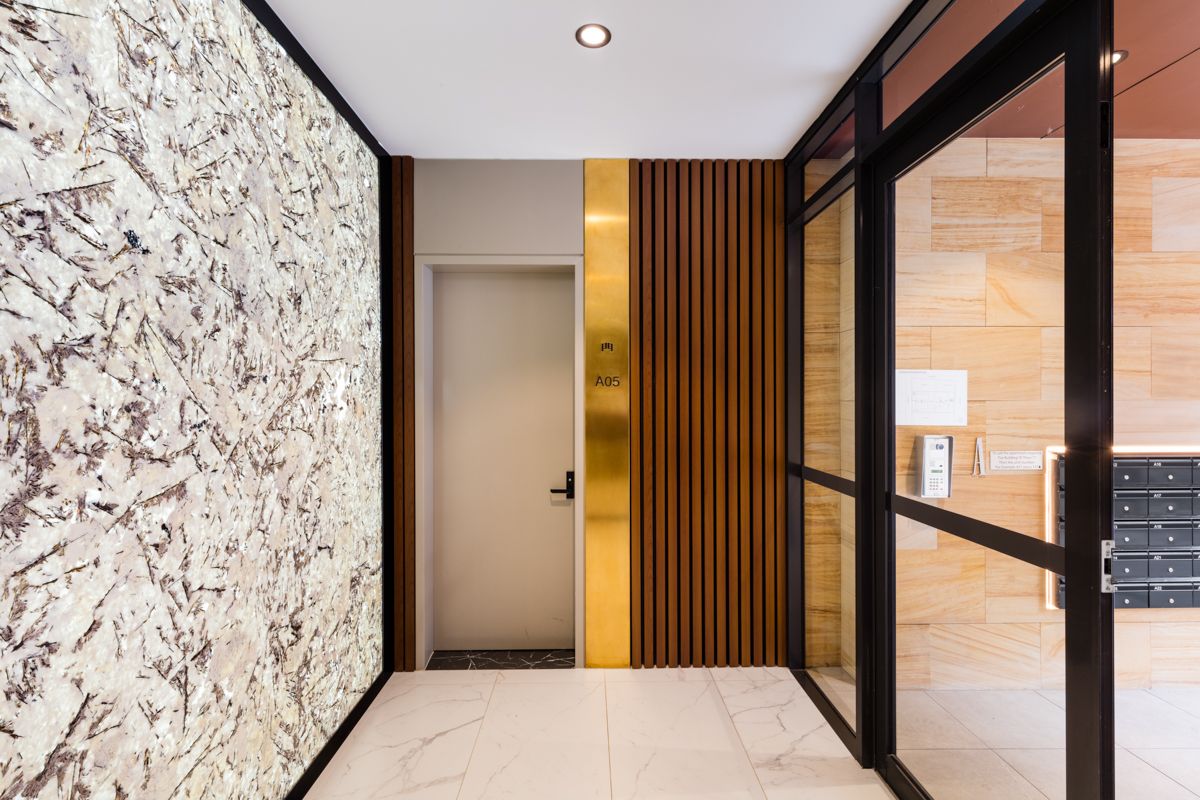 CGIs plays a major role in selling off the plan properties, not only it provides appealing visualisations to buyers, but also a promise made by the developer to quality control the project. It has been a great journey and experience for the project team to manage the program well and delivers quality building through architectural collaboration, communication, diverse skills and expertise.
Comparison to the CGI and completed lobby are as shown below:
Lobby showing in Computer Generated image and photography on project completion

Building façade showing in Computer Generated image and photography on project completion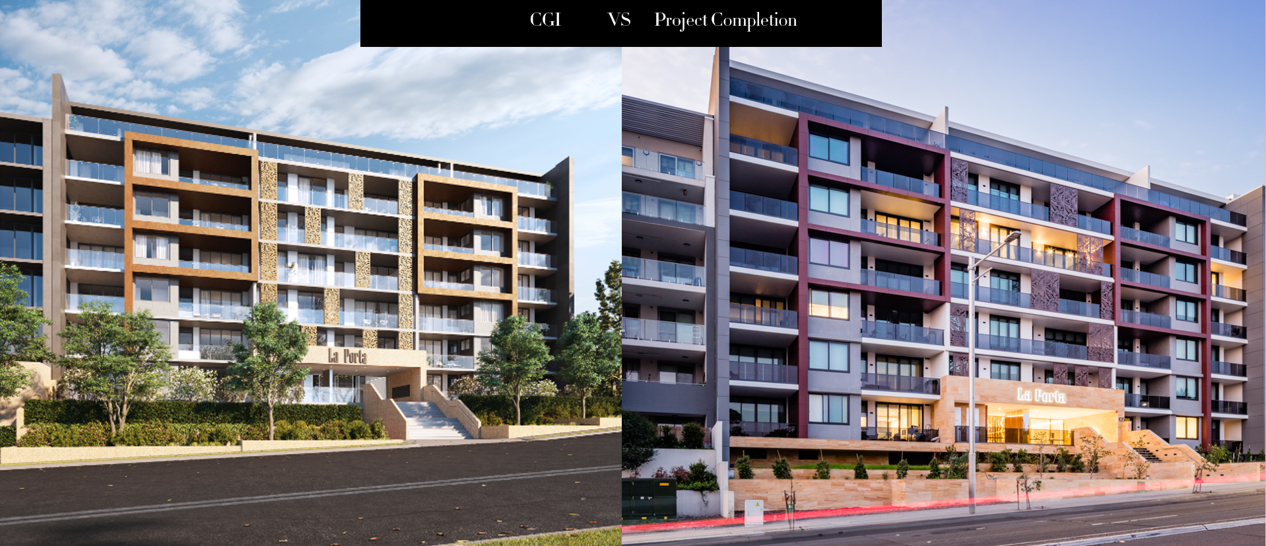 Read more about La Porta here – https://www.laportaryde.com.au/